Creative leads
Doris C. Rusch | Lead Game Design / Producer, For the Records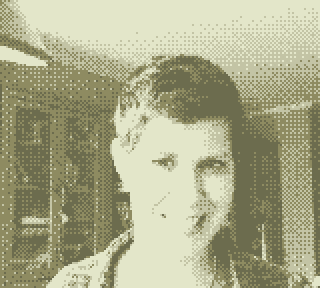 Doris C. Rusch is a game designer, researcher, play aficionado and holds a position as assistant professor for game design at DePaul University in Chicago where she founded the "Play for Change" lab. Before that she did post doctoral work at GAMBIT Game Lab, MIT, and Vienna University of Technology (Austria).
Rusch's work is focused on the theory and practice of game design, particularly in regard to games that model the "human experience", create empathy and can be used for mental health activism. She was the lead designer and vision holder of award winning and featured projects such as "Zombie Yoga" for Kinect, "Elude", a metaphorical game on depression, and "Akrasia", a game that models addiction. Having completed studies in Literature, Philosophy, Comparative Media Studies and English at Vienna University, she received her Ph.D. in Applied Linguistics and Interactive Systems in 2004.
Anuradha Rana | Filmmaker / Producer, For The Records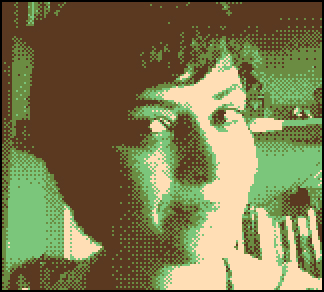 Anuradha Rana's passion for finding and telling stories has inspired her work as a Journalist, TV Producer, Social Worker, Writer, and Filmmaker over the past 15 years. Her films have screened internationally and focus on themes of representation, identity, and varied perspectives. Her short doc Ring Laila was used as a means of inspiring girls and young women in rural, underserved villages around India.  Her most recent films include Variations, a portrait of three virtuoso artists as they challenge myopic views about disabilities, and Preserves, a poetic journey into one of the most biodiverse places on Earth, the Yasuní rainforest in Ecuador. She has produced, directed, and wielded camera on social issue documentaries filmed in India, Ecuador, Japan, South Africa and the USA. She received her MFA in Film and Video from Columbia College Chicago and her MA in Mass Communication from the University of Pune, India. She currently teaches Cinema and Interactive Media at DePaul University, Chicago.
Consultants
Barbara Harris | Assistant Professor, School of Nursing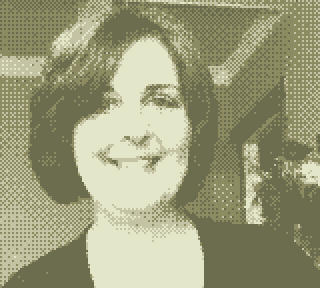 Barbara Harris is an assistant professor in the School of Nursing at DePaul University.  She received a PhD in nursing from the University of Illinois at Chicago and a Master of Science in psychiatric mental health nursing, also from the University of Illinois at Chicago.  Dr. Harris teaches psychiatric mental health nursing and is interested in the simulation of illness experiences as an educational or therapeutic tool.  She is currently researching the impact of auditory hallucination simulation on nursing students' attitudes toward persons with mental illness and receptivity to recovery approaches to mental health care in practice.
Nathan Matteson | Web Designer / Programmer
A.P. | Subject Matter Expert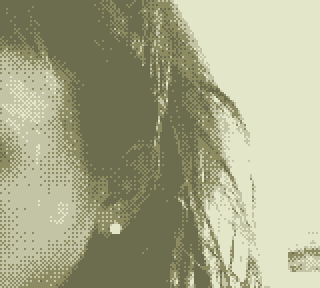 A.P is currently a student and a consultant to this project.
Greg Scott | Sociologist, Filmmaker, Subject Matter Expert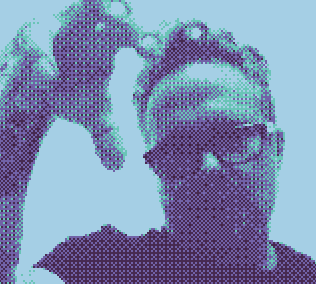 Greg Scott is a sociologist and filmmaker at DePaul University in Chicago. Greg teaches courses on film production, visual sociology, substance use, and the art of hustling. Since 1989 Greg has produced  and/or directed more than 50 documentary films, many of which have been broadcast on television (e.g., National Geographic Network, BET Network, MSNBC). Greg received his Ph.D. in sociology from the University of California, Santa Barbara in 1998.
Mona Shattel | Professor, School of Nursing, DePaul University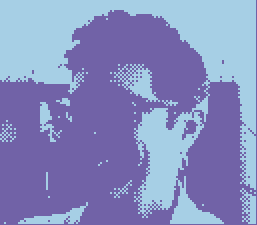 Mona Shattell, PhD, RN, FAAN is a registered nurse, scientist, professor, and author. She currently is the Associate Dean for Research and Faculty Development in the College of Science and Health, and Professor in the School of Nursing, at DePaul University. She studies mental health-related issues including patient-provider relationships, psychiatric treatment environments, and the mental health of vulnerable populations. She is Associate Editor of Advances in Nursing Science and Issues in Mental Health Nursing, a regular blogger for The Huffington Post, and the author of more than 100 journal articles and book chapters.
Student crew
William J. Connor | Sound Design, BiPolar; Sound Mix, For The Records
Bill Connor is a Chicago-based filmmaker and sound designer. He has a BA in English from Case Western in Cleveland and an MFA in Cinema Production from DePaul University in Chicago. He has written and directed several award-winning films including 'A Favor', 'The Red Wheelbarrow,' and 'Bento Box.' He is also the founder of Icebox Post-Production where he designs and mixes sound for short films, documentaries, corporate videos, and podcasts
Taylor Harrington | Animator, Ritual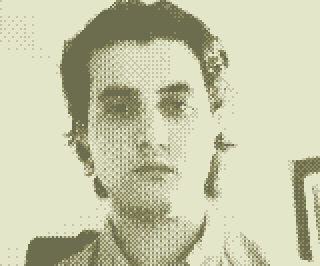 Hi, I'm Taylor Harrington! I worked on the animation and motion graphics for the OCD film of "For The Records". I was also part of the art team that worked on the game "Perfection" for which I painted backgrounds and created user interface assets. I graduated from DePaul University in 2014 with a Bachelor of Science degree in Animation, and I also have a strong passion for drawing and motion graphics.  Working on these projects was a great experience and it helped open my eyes up to others who struggle with these problems every day. You can see more of my work at https://vimeo.com/dukemcguirk.
Mischa Hiessboeck | DP, Reembody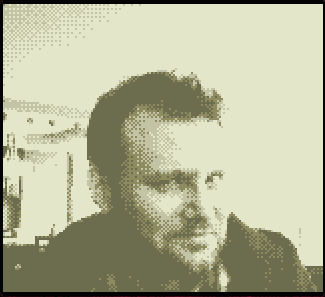 Mischa Hiessboeck, an Austrian expat, teaches Game Design at DePaul University in Chicago. He explores different ways of transmedia/interactive storytelling and is currently enrolled in the MFA Directing program at DePaul film school.
April Knell | Director, Ritual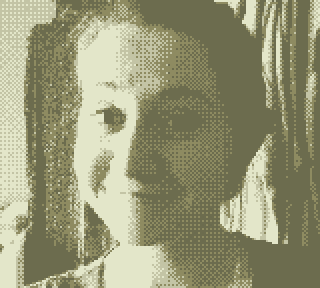 April Knell is deeply drawn towards helping others through media and documentation. She has worked with a number of non profits and businesses in and around Chicago to promote mental wellness such as the Youth Empowerment Performance Project (YEPP), the Broadway Youth Center (BYC), Ascend Consultation in Healthcare, Nature's Way, Lesbian Tello Films, and Dreaming Tree Films. She was just recently able to travel to Mumbai, India to document and create and a promotional piece for a slum-based NGO. April is finishing up her final year in Digital Cinema with a minor in Applied Psychology at DePaul University in Chicago, IL.
Eric Liberacki | DP, Ritual

Eric Liberacki is a cinematographer based out of the midwest. He attended Columbia College Chicago earning a degree with a focus on Cinematography. Currently he is a candidate for a Master of Fine Arts degree at DePaul University. When not working on set he enjoys watching films with his wife and daughter.
Kathleen Mullins | Editor, Reembody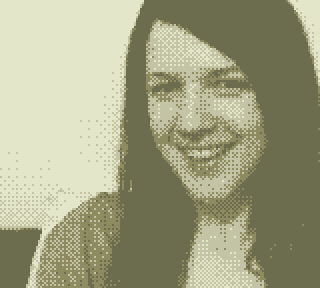 Kathleen Mullins is a video editor, videographer, and yoga nut based in Chicago. She got her start in Boulder, Colorado working as an intern on a documentary about enlisted women during World War II (Homefront Heroines) before moving to Chicago for film school.  She has edited for several corporate clients, including Secret Deodorant, Career Builder, and Nuveen Investments. Her most recent projects include an anti-bullying dance and flashmob choreographed by local students (The Kindness Counts Club Flashmob), and a short film about a Midwestern music store (Small Town Music). She received her MS in Cinema Production from DePaul University in Chicago, and a BA in American Cultural Studies from Skidmore College in Saratoga Springs, NY. She currently works as a freelance videographer & editor.
Paul Pater | Director, The Lost Month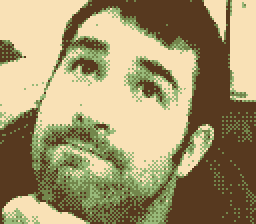 Paul Pater is a writer, director, gamer, and registered nurse. His award-winning short films have been featured at film festivals around the country. He is passionate about stories that reveal the humanity in everyone, and also buddy cop films. Over the past year, he has written a scholarly literature review about video games within healthcare, worked in an emergency department on the southside of Chicago, and had a tweet favorited by Jane McGonigal, which is pretty cool. He received his BA in Digital Cinema and, recently, his MS in Nursing from DePaul University. He tweets sparingly and takes too many photos of food @isaiditsfine
Charlotte Pence | Director, Reembody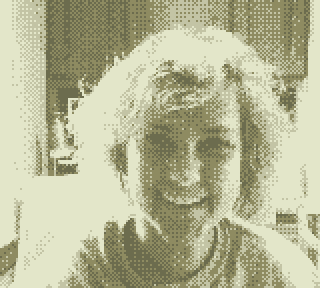 Charlotte Pence is currently an undergraduate student at DePaul University, studying Screenwriting and English. She believes in the philosophy that every filmmaker has a responsibility to tell important and uplifting stories through the art of cinema. She has lived this out through her involvement with many short films and documentary projects that have inspired her and shown her new ways of thinking. Her short film, 'Stuck' screened at the World Kids International Film Festival last year and she was most recently listed as an Associate Producer and Co-writer for the Emmy Award-winning documentary, 'Fleeced,' under WFYI Productions in Indianapolis, Indiana. She hopes to pursue a career in writing for film and documentaries after college.
Cheryl Petratos | Director, Homeless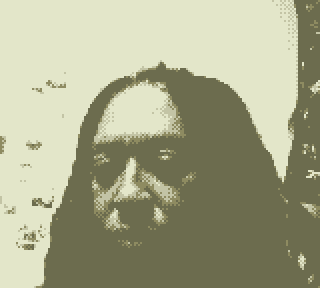 Cheryl Petratos is a native Chicagoan and is a graduate of Columbia College Chicago with a BA in Speech and Theatre. She has previously performed all over the United States with Columbia College's and was part of Harvard University's summer theatre in residence and was also accepted into The New York's Academy of Dramatic Art. She is currently a graduate student working on her MFA in Cinema Production at DePaul University. She is passionate about telling stories and loves watching and making documentary films. She also possesses a MSHP in Human Services Administration from Spertus College and a works as a social worker for Catholic Charities housing homeless families in the city of Chicago.She is currently working on a documentary about animal lovers and is in the planning stages for a documentary about African American romance writers.
She is passionate about documentary films.
B. Rich | DP, Reembody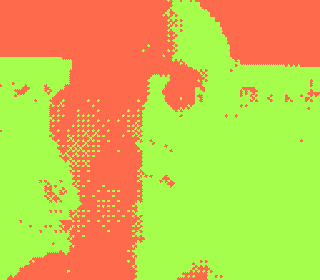 B. Rich is a writer, filmmaker, designer, teacher and scientist. He holds an MFA in Film/Video, and a BA in Biology. He is happy to have spent so much time deep in the sciences, as the scientific process heavily influences his filmmaking. He loves to travel and experience different cultures. So far, filming has taken him to Russia, England, Israel, Palestine, India, Japan, Ecuador and around the United States.
J P Sweeney | Sound Mix and Design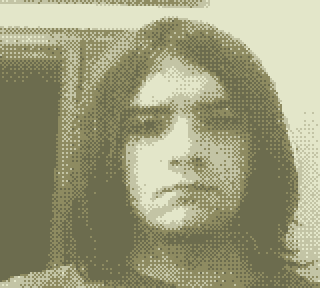 JP Sweeney is an audio engineer, composer, and musician from Boston, Massachusetts. He moved to Chicago to attend DePaul University, studying computer game development and programming before settling in to a BA in Digital Cinema with a concentration in sound design. JP is passionate about audio and visual art, particularly in the exploration and use of digital media and electronics in creating film, music, and sound art. On "For the Records", he served as location sound recordist and post-production sound editor, and remains active in the DePaul game development community, providing sound design for the class of 2014 capstone games "Detective T. Pose" and "Super Soul Legends".
Omar Zohdi | Game Programming, Perfection

Omar A. Zohdi is a game developer, amateur game designer and passionate gamer. He completed his B.Sc in Computer Science at the Modern Sciences and Art University (Egypt). Omar's development work primarily focuses on exploring new technologies that could change the way games are played. Some of these focuses are developing and designing games and applications for Virtual Reality and Augmented Reality. Omar is currently undertaking his M.Sc in Computer Game Development at DePaul University in Chicago.
Rachele Jackson | Game Art, Perfection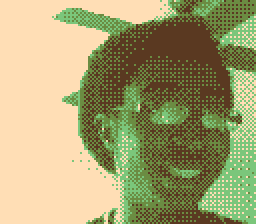 Rachele is an animation major at DePaul University.
Thomas Bauers | Game Programming Perfection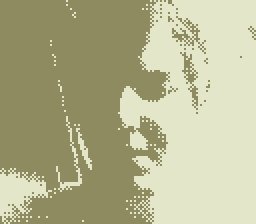 Thomas Bauers is a programmer, game designer, audio-phile, and avid player of games. Thomas spends most of his time programming for games but wants to put on his design pants more. This is Thomas' first debut in games and he is very excited to start out with a game with a high purpose. He hopes all the games he works on will have a deeper meaning than just pure entertainment.
Michael Murphy | Game Art, Perfection & It's For the Best
William Guenette | Game Design, Into Darkness
Zach Luttmer | Game Programming, Into Darkness
Pierce McBride | Game Art, Into Darkness
Pierce McBride is a game designer and artist who is currently working out of Chicago. A recent graduate of DePaul's Game Development program. At DePaul, Pierce worked on everything from virtual reality  games to serious card games for Chicago schools. He's currently working on his own project, a party game called "Debatable". In his spare time Pierce plays competitive dodgeball and tries to wrangle people into Nidhogg tournaments.
Joseph Dean | Game Design, Game Art, It's For the Best
Hazel Troost | Game Programming, It's For the Best
Jeremy Chambers | Game Programming, It's For the Best
James Becker | Game Programming, FLUCTuation
Ryan Klaproth | Game Programming, FLUCTuation
David Gottsegen | Game Programming, FLUCTuation
Mitchell Olsem | Game Programming, FLUCTuation
Mitchell Olsem is a Game Programming student at DePaul University with a minor in Animation. He has worked on many projects in the past, usually involving scripting in the C languages. This was his first foray into programming in JavaScript, and he feels enriched by the experience.
Michelle Verceles | Game Art, Perfection & FLUCTuation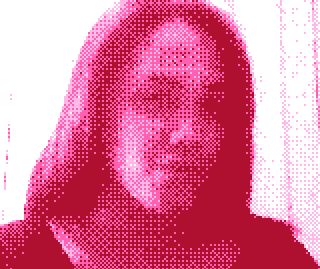 Michelle Verceles graduated from DePaul University in Chicago with a BS in Animation and a concentration in Cinema. She has a strong passion for art, design, visual storytelling, and acting. Verceles' work tends to focus on personal experiences that are abstract, adventurous, sensitive, risky, and banal. She brings digital characters and worlds to life through 2D and 3D animations while always emphasizing expression, imagination, and experimentation.
J J Bakken | Game Design, Producer FLUCTuation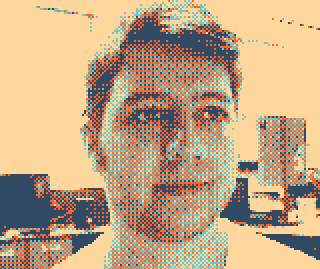 JJ Bakken is a game designer, producer, and consumer of all media types who works in Production for Wargaming.net in Chicago. He graduated in 2012 from DePaul University with a degree in Computer Games Development. Bakken's work has ranged from mobile games to asymmetrical online co-op to massively multiplayer online games. He has also designed several games physical and digital games focused on mental health and philosophy.